Hello!
Creating a website today is a big challenge. The internet is getting faster, there are more and more sites, smartphones have taken the lead when it comes to using the internet.
In order for the website (owned by an individual, company or store) to become visible on the Internet, a huge number of prerequisites need to be met. From design, programming, page speed, security and finally position in search engines.
A huge number of pages will never reach the desired user.
A large number of pages will be taken down by hackers.
If the user is not satisfied within the first 5 seconds of viewing the page, they will leave the page forever and will never return.
Don't waste money. Work with us.
web design & artlogika are…
We have been creating websites for over 20 years. Hundreds of clients are behind us.
Talented artists and developers will do their best to find a solution to every and any problem, anything in order to create a website that you will be satisfied with.
find more
Website design in the hands of professionals.
If you take a look at any webpage on the internet, you will see that 7 out of 10 websites are created in a WordPress CMS system. Coincidence?
Of course not. From personal blogs to huge web portals, many have placed their trust in the WordPress system.
find more
Creating a web shop with WordPress CMS increases security and reduces costs.
I was impressed by Muhamed skills and professionalism. His way of working is very accurate and his graphic style is very nice. Also, communication with him is very easy and fast and he's a very helpful guy.
Jacopo Compostella Di Sanguinetto / founder Sprit / Milano / Italy
Thank you so much, you really have a beautiful view of Sarajevo, and I'm just happy that you became a resident in Sarajevo, Sarajevo needs more people like you are.
Nedim Selimović / founder CITY CAR RENTAL / Sarajevo
Muhamed was an extremely talented artist and web developer. I used his services several times to create custom templates and CSS files. Every time his work has exceeded my expectations, of course I will still use the services of study ArtLogika
Daniel Anton / founder GameFriends.com / Columbus, Georgia / USA
Over the years, Muhamed greatly helped me with some of my projects when such help was of critical importance. Whether you need a new logo design, web site or anything else really front-end related, he is the best person to talk with. Some of his designs look great and are not outdated several years later.
Mario Vodopivec / Toronto, Ontario / Canada
Many times we used a studio ArtLogika and we are very happy! Good communication and timely delivery. Often, they make the extra things that were not included in the project specifications. Thank you!
Lav Crnobrnja / Managing Director / Cloud Horizon Technologies Inc. / Toronto, Ontario / Canada
FANTASTIC!! Exceeded my expectations in quality, professionalism, and timeliness. A 3 day turn around was quoted (I requested a week) and the first review was delivered within 24 hours! The 3 day turn around included 2 rounds of revisions!! The code was clean, easy to understand, and works like a dream.
Kate O'Hara / Greater Minneapolis-St. Paul Area/ USA
About me – Contact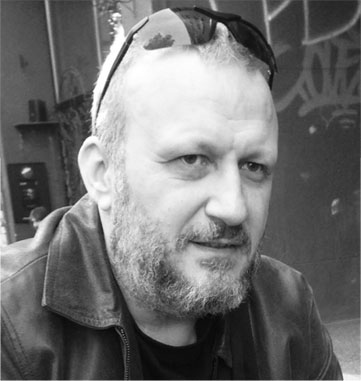 Muhamed Zecirovic. Master of Mathematics. Web Developer. Over 20 years of experience in developing PHP pages. An application development expert at the most popular CMS in the world – WordPress. SEO/SEM specialist. Parent. A fan of Irish setters. Ex-musician.